Resources to Help Improve Immunization Rates
Click through the items below to view content
Resources to Improve Resident Immunization Rates
Standing Orders
Using Standing Orders for Administering Vaccines: What You Should Know
Describes elements of a standing order including definitions, what elements to include, who can recommend them, and how often they should be renewed
10 Steps to Implementing Standing Orders for Immunization in Your Practice Setting
Step-by-step instructions for setting up and using standing orders in a practice
Take a STAND! How to Implement Standing Orders in Your Practice
10 steps to implementing standing orders for immunization in your practice setting
Standing Order Templates for Administering Vaccines to Children, Teens, and Adults
Modifiable standing order templates for all adult vaccines
The Community Guide: Vaccination Programs: Standing Orders
Description of evidence for standing orders for vaccinations from The Community Preventive Services Task Force
Vaccination Requirements & Laws by State (Including Consent Requirements)
Centers for Disease Control and Prevention
Links to all state laws regarding immunization, including HIPAA overviews and consent
Consent Requirements for COVID-19 Vaccination for Long-term Care Residents
Centers for Disease Control and Prevention
Responses to frequently asked questions about medical consent for Pfizer-BioNTech booster doses for PALTC residents; clarifies that there are no federal consent requirements for vaccination
Jannsen (Johnson & Johnson) COVID-19 Vaccine Standing Order
Centers for Disease Control and Prevention
Sample standing order for Johnson & Johnson COVID-19 vaccine
Moderna COVID-19 Vaccine Standing Order Template
Centers for Disease Control and Prevention
Sample standing order for Moderna COVID-19 vaccination
Pfizer COVID-19 Vaccine (12 Years and Older – Gray Cap) Standing Order Template
Centers for Disease Control and Prevention
Sample standing order for Pfizer-BioNTech COVID-19 vaccination
Assess at Admission and Yearly Thereafter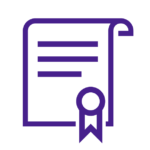 Standards for Practice: Vaccine Needs Assessment
Centers for Disease Control and Prevention
Tips and resources for improving vaccine assessment based on the four Standards for Adult Immunization Practice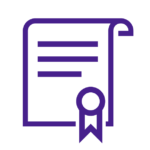 Office of Inspector General Report on Nursing Home Vaccination: Reaching Healthy People Goals
Health and Human Services
Ways to achieve the Healthy People objective of vaccinating 70 percent of nursing home residents against influenza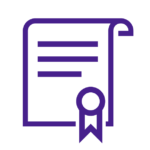 Provider Assessment and Feedback
An overview of how to use provider assessment and feedback to improve immunization rates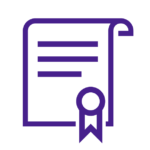 Before You Vaccinate Adults, Consider Their "H-A-L-O"!
Easy-to-use chart that can help make an initial decision about vaccinating a patient based on four factors-the patient's health, age, lifestyle, and occupation (H-A-L-O)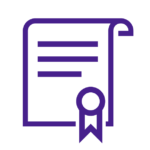 Pneumococcal Vaccine Algorithm
Centers for Disease Control and Prevention
Algorithm to help determine which residents need which pneumococcal vaccines, includes very detailed specific circumstances as well as general overview of current recommendations
Offer Vaccines on Site at Regular Intervals (and at no cost)
Best Practices for Vaccination Clinics Held at Satellite, Temporary, or Off-Site Locations
Centers for Disease Control and Prevention
Step-by-step guide to help clinical coordinators/supervisors overseeing vaccination clinics held at non-ambulatory care locations follow CDC guidelines and best practices for vaccine shipment, transport, storage, handling, preparation, administration, and documentation
Vaccinating Adults: A Step-by-Step Guide
Comprehensive, easy-to-use guide for vaccinating adults, including printable resources for all steps of providing vaccines to adults
Current Vaccine Information Statements (VISs)
Centers for Disease Control and Prevention
Collection of all vaccine information statements, which includes overview of side effects and benefits, to be provided to patients for each administered vaccine
How to Administer Intramuscular and Subcutaneous Vaccine Injections to Adults
Printable reference document on how to administer injections to adults, including intramuscular and subcutaneous
Administering Vaccines to Adults: Dose, Route, Site, and Needle Size
Printable reference document for determining the dose, route, site, and needle size when administering adult vaccines
Screening Checklist for Contraindications to Vaccines for Adults
Printable resource to determine contraindications when screening adults prior to vaccination
Documentation Requirements for Vaccination
Centers for Disease Control and Prevention
Requirements for documenting vaccines in paper or electronic charts and IISs, including a link to the Vaccine Adverse Event Reporting System (VAERS)
Initiate Prompts or Reminder Recall Systems
Using implementation intentions prompts to enhance influenza vaccination rates
Proceedings of the National Academies of Science (PNAS)
Journal article evaluating the effect of using prompts to increase influenza vaccination rates
Reminder Systems for Immunization and Preventive Services
Agency for Healthcare Research and Quality (AHRQ)
AHRQ report on implementing provider prompts with patients and clinicians
Provider Reminders
Recommendations and resources to assist in implementing provider reminders or prompts
Interventions on health care providers to improve seasonal influenza vaccination rates among patients
Journal of Family Practice
Summary of the evidence on interventions with health care providers (physicians/nurses/pharmacists) to increase seasonal influenza vaccinations (SIVs)
Behavioural nudges increase COVID-19 vaccinations
Journal article summarizing the effect of behavioral interventions (e.g. a reminder system) on the uptake of COVID-19 vaccines
Create Champion or Advocate
Create Champion or Advocate
Building a Community of QI and Patient Safety Champions
Institute for Healthcare Improvement
Personal story of instituting champions
Building COVID-19 Vaccine Confidence: Helping People Make Informed Choices
San Francisco Department of Public Health
PowerPoint presentation and training on how to become a COVID-19 champion
Duties of a Champion
Colorado Department of Public Health & Environment
Brief description of the importance of a champion and traditional roles
AMDA COVID-19 Education Toolkit
AMDA – The Society for Post-Acute and Long-Term Care Medicine
Resources to help champions advocate for COVID-19 vaccine in their facilities, including a toolkit and checklist for monoclonal antibody assessment
Champion Training Videos
American College of Physicians
Series of videos and downloadable PowerPoints from I Raise the Rates Champion Training. While focused on an office setting, it has applicability to PALTC
COVID-19 Vaccination and Therapeutics in PALTC Toolkit: Resources for Clinicians
AMDA, GAPNA, AANP, ASCP, AAPA
This toolkit covers a range of topics, including prescribing and ordering medications, communication aids for bivalent vaccines and antiviral therapeutics, information on the Novavax vaccine for hesitant populations, and co-circulation of influenza and COVID-19.
Promote Staff as Influencers
Characteristics of Quality Improvement Champions in Nursing Homes: A systematic review with implications for evidence-based practice
Worldviews Evidence Based Nursing
Literature review describing a program to create CNA champions
Long-Term Care Community Champions: Voices From the Front Line
Centers for Medicare & Medicaid Services (CMS)
Video with long-term care staff who moved from being initially uncertain about receiving the COVID-19 vaccine to accepting it, and encourage their peers to do the same
Create Title and Make Part of Job/Role for "Champion"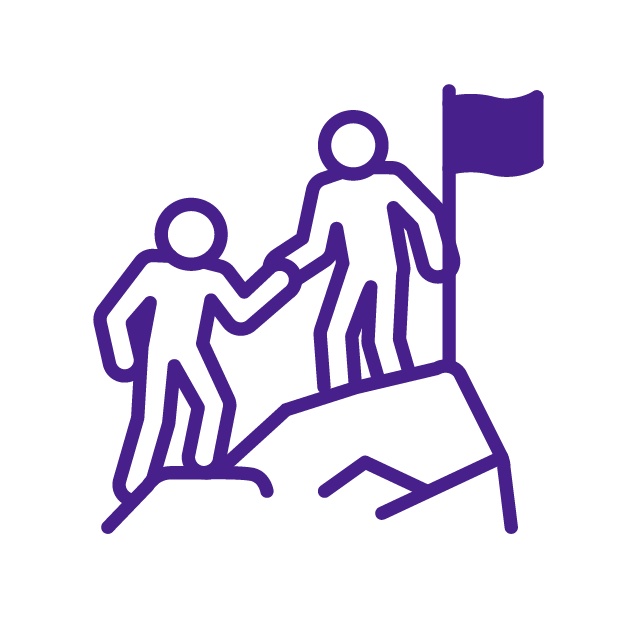 The champion for improved delivery of care to older people in long‐term care settings: effects on professional practice, quality of care and resident outcomes
Journal article assessing the effectiveness of a champion on professional practice, quality of care, and resident outcomes in long‐term care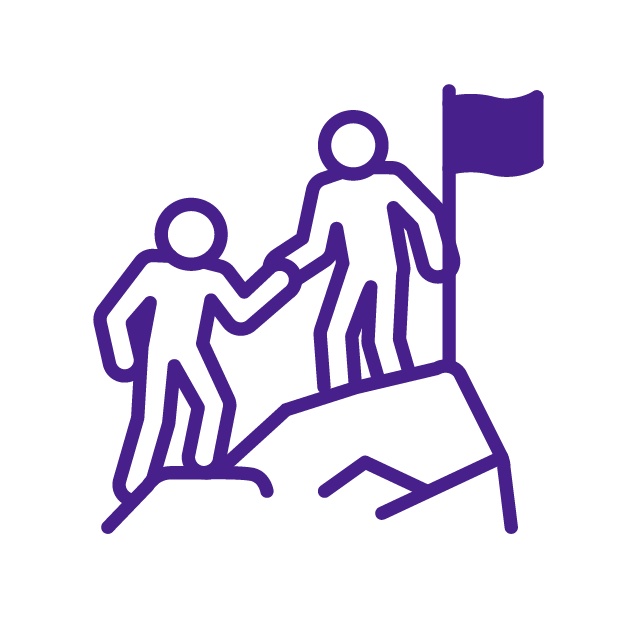 Inside help: An integrative review of champions in healthcare-related implementation
Journal article reviewing the current state of champions in healthcare settings including recommended "characteristics of a champion"
Use a Proven Model for Communication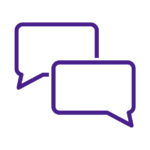 S.H.A.R.E.
Centers for Disease Control and Prevention
Explains the Share, Highlight, Address, Remind, Explain model for communication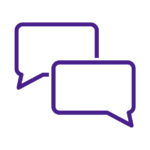 Addressing Vaccine Hesitancy
Washington State Department of Health
Overview of strategies for systems, healthcare providers, individuals – includes resources for COVID-19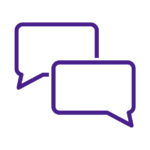 How to Talk to Someone About Vaccine Hesitancy
Article with practical advice for addressing hesitancy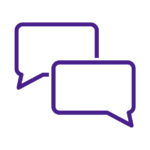 How to Address COVID-19 Vaccine Misinformation
Centers for Disease Control and Prevention
Specific strategies to address misinformation and disinformation about COVID-19 vaccine
Understand Concerns or Reasons for Hesitancy
Impact of Race on Immunization Status in Long-Term Care Facilities
Journal of Racial and Ethnic Health Disparities
Journal article describing the relationship between resident race and immunization status in long-term care facilities
Persistence of Racial Inequities in Receipt of Influenza Vaccination Among Nursing Home Residents in the United States
Clinical Infectious Disease
Journal article describing racial gaps in influenza vaccination rates among nursing home residents
Increasing Vaccination: Putting Psychological Science Into Action
Psychological Science in the Public Interest
Journal article describing different kinds of hesitancy and motivations, the difference between hesitancy and antivaccine advocacy, and proposes 3 theories to motivate vaccination.
Addressing Vaccine Hesitancy in BIPOC Communities — Toward Trustworthiness, Partnership, and Reciprocity
The New England Journal of Medicine
Journal article describing hesitancy as a result of systemic underinvestment in BIPOC communities and reframing the conversation towards confidence.
Address Specific Concerns
Video Series "Ask Your Internist"
American College of Physicians
Series of videos with internists answering common questions about vaccines, including COVID-19. There are also videos specifically designed for physicians
Flu and Older Adults
National Institutes on Aging
Website that lists risk conditions, symptoms, and preventive measures for flu in older adults
People 65 and Older Need a Flu Shot
Centers for Disease Control and Prevention
Flyer with facts for older adults regarding why they need an influenza vaccine
Benefits of Flu Vaccine for Older Adults
Families Fighting Flu, Inc.
Website addressing the risks and impact of flu on seniors as well as benefits of getting flu vaccine specific to older adults
Safety Information for Pneumococcal Vaccines
Centers for Disease Control and Prevention
Website with safety data for PPSV23 and PCV vaccines including information on vaccine side effects
Our Best Shot: The Truth About Vaccines for You and Your Loved Ones
Alliance for Aging Research
Fact sheet that provides an overview on how vaccines work, explains the benefits of vaccination, gives tips on spotting misinformation and disinformation, and debunks some of the most common myths regarding childhood and adult vaccination including a new section on COVID-19 vaccines.
Flu Vaccines for Older Adults: A Decision Tool
The Gerontological Society of America
A decision aid to help older adults decide which flu vaccine is right for them
Practical Microlearning Resources
American College of Physicians
Stay up to date on the latest pneumococcal and flu vaccine recommendations and learn time-saving tips to make effective vaccine recommendations and boost vaccine confidence.