Resources to Help Improve Immunization Rates
Click through the items below to view content
Resources to Improve Staff Immunization Rates
Offer Vaccinations On Site
Offer Vaccines on Site at Regular Intervals (and at no cost)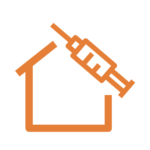 Best Practices for Vaccination Clinics Held at Satellite, Temporary, or Off-Site Locations
Centers for Disease Control and Prevention
Step-by-step guide to help clinical coordinators/supervisors overseeing vaccination clinics held at non-ambulatory care locations follow CDC guidelines and best practices for vaccine shipment, transport, storage, handling, preparation, administration, and documentation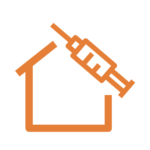 Vaccinating Adults: A Step-by-Step Guide
Comprehensive, easy-to-use guide for vaccinating adults including printable resources for all steps of providing vaccines to adults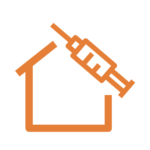 Current Vaccine Information Statements (VISs)
Centers for Disease Control and Prevention
Collection of all vaccine information statements, which includes overview of side effects and benefits, to be provided to patients for each administered vaccine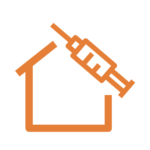 How to Administer Intramuscular and Subcutaneous Vaccine Injections to Adults
Printable reference document on how to administer injections to adults, including intramuscular and subcutaneous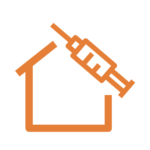 Administering Vaccines to Adults: Dose, Route, Site, and Needle Size
Printable reference document for determining the dose, route, site, and needle size when administering adult vaccines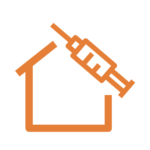 Screening Checklist for Contraindications to Vaccines for Adults
Printable resource to determine contraindications when screening adults prior to vaccination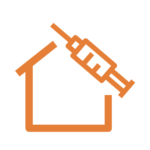 Documentation Requirements for Vaccination
Centers for Disease Control and Prevention
Requirements for documenting vaccines in paper or electronic charts and IISs, including a link to the Vaccine Adverse Event Reporting System (VAERS)
Keep Records in Consistent Location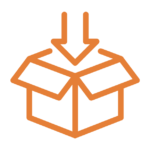 Vaccine Administration Record for Adults Template
Printable immunization record for medical providers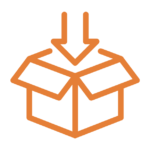 Vaccine Recordkeeping: A Team Approach for a Healthier Tomorrow
Tips and resources for establishing and maintaining vaccine records as well as best practices for keeping records up to date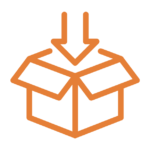 How Employers Can Handle Confidentiality and Privacy Concerns Related to Collecting COVID-19 Information
Article providing an overview of federal, state, and EEOC requirements for collecting and storing employee vaccine information
Consider Employee Satisfaction
Adjustments to increase could include things like offering PTO, especially for vaccine side effects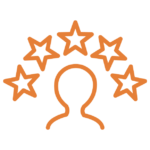 Guide to Improving Nursing Home Employee Satisfaction
Booklet guide to understanding and making changes to improve nursing home employee satisfaction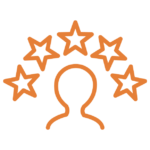 Employee Satisfaction Survey
Survey for staff to provide feedback on areas that build trust in administration and increase feelings of being valued
Empower CNAs and Front Line Staff
Includes interventions such as office hours for the medical director, sitting at the nurses' station
Provide PTO, especially for vaccine side effects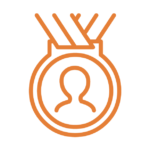 Spotlight on Healing Together, Making Connections
AMDA – The Society for Post-Acute and Long-Term Care Medicine
Provides practical suggestions from CNAs to medical directors on things to do today to improve trust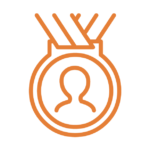 AMDA's Healing Together Webinar Series
AMDA – The Society for Post-Acute and Long-Term Care Medicine
Provides resources on connecting and building trust between staff and administration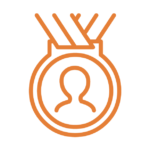 Partnerships in nursing homes: How do family caregivers of residents with dementia perceive collaboration with staff?
Dementia 2021, Vol. 20(5) 1631–1648
Article on the importance of staff in collaboration with families focusing on communication, trust and dependency, and involvement
Use a Proven Model for Communication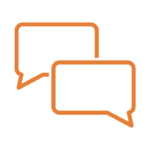 S.H.A.R.E.
Centers for Disease Control and Prevention
Explains the Share, Highlight, Address, Remind, Explain model for communication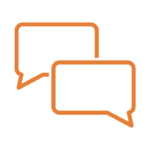 Addressing Vaccine Hesitancy
Washington State Department of Health
Overview of strategies for organizations and healthcare providers to address vaccine hesitancy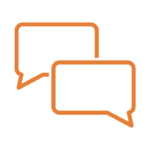 How to Talk to Someone About Vaccine Hesitancy
Article with practical advice for addressing hesitancy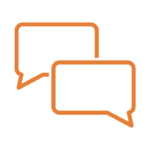 How to Address COVID-19 Vaccine Misinformation
Centers for Disease Control and Prevention
Specific strategies to address misinformation and disinformation about COVID-19 vaccine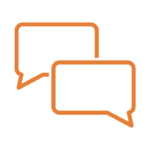 Opening a Conversation about COVID-19 Boosters
Algorithm that details a process to recommend COVID-19 boosters and address concerns.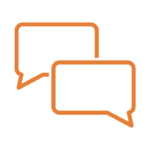 Conversation Guide to Improve COVID-19 Vaccine Uptake
Institute for Healthcare Improvement
Guide intended to help health care staff and leaders have trust-building conversations about the COVID-19 vaccine, both at work and at home.
Understand Concerns or Reasons for Hesitancy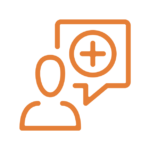 Impact of Race on Immunization Status in Long-Term Care Facilities
Journal of Racial and Ethnic Health Disparities
Journal article describing the relationship between resident race and immunization status in long-term care facilities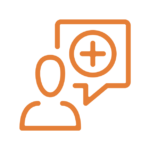 Increasing Vaccination: Putting Psychological Science Into Action
Psychological Science in the Public Interest
Journal article describing different kinds of hesitancy and motivations, the difference between hesitancy and antivaccine advocacy, and 3 theories to motivate vaccination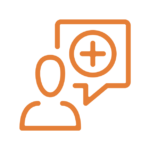 Addressing Vaccine Hesitancy in BIPOC Communities — Toward Trustworthiness, Partnership, and Reciprocity
The New England Journal of Medicine
Journal article describing hesitancy as a result of systemic underinvestment in BIPOC communities and reframing the conversation towards confidence.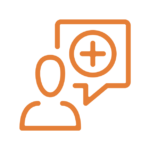 AMDA COVID-19 Vaccine Toolkit
AMDA – The Society for Post-Acute and Long-Term Care Medicine
Toolkit with sample presentations for staff, checklists, and other resources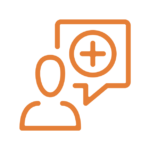 AMDA ON-THE-GO | Boosters, Vaccines, & More – COVID Update
AMDA – The Society for Post-Acute and Long-Term Care Medicine
Podcast reviewing and discussing COVID-19 vaccinations and boosters, including questions frequently asked by PALTC clinicians and staff.  Also examines reasons for booster hesitancy and apathy.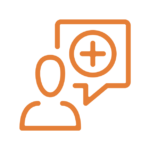 Recording of COVID Grand Rounds | Vax & Pax: How to Keep Your Patients Safe This Winter from November 15, 2022
An hour long discussion about how to encourage resident and staff vaccination in facilities this winter.
Address Specific Concerns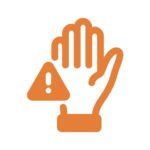 Vaccines During Pregnancy FAQ
Centers for Disease Control and Prevention
Answers to frequently asked questions about vaccine safety and pregnancy, along with information for each adult vaccination and why it is important.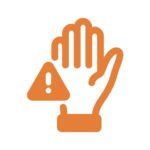 Why I Got My COVID-19 Vaccine (After I Really Did Not Want To) with Thelma Green
GU Center for Excellence in Developmental Disabilities
Video created in partnership with CDC and the Association of University Centers on Disability outlining why one individual changed her mind about the COVID-19 vaccination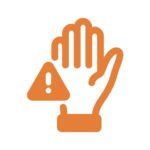 Managing Needle Fears and Phobias
Centers for Disease Control and Prevention
Tips and resources describing the commonness of needle phobias and how to help manage them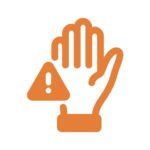 COVID-19 vaccine vs natural immunity
Webpage describes studies on vaccine vs natural immunity for COVID-19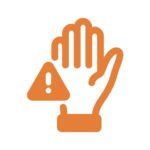 Are Vaccinations a Good Idea If I'm Trying to Get Pregnant?
The American Society for Reproductive Medicine
Answers about which vaccines are recommended and when while pregnant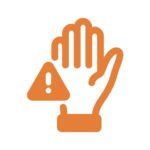 COVID-19 Vaccines Do Not Cause Infertility
Boston University School of Public Health
Summary of new data on fertility after COVID-19 vaccine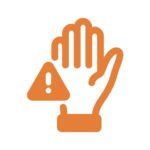 A Prospective Cohort Study of COVID-19 Vaccination, SARS-CoV-2 Infection, and Fertility
American Journal of Epidemiology
Journal article describing findings indicating that the COVID-19 vaccination does not impair fertility in males or females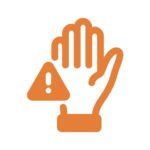 The New COVID-19 Omicron-Specific Bivalent Vaccine FAQ
American Journal of Epidemiology
Answers to common questions about the bivalent COVID-19 booster dose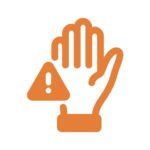 Post-acute and Long-term Care Facility Toolkit: Influenza Vaccination among Healthcare Personnel
Centers for Disease Control and Prevention
Toolkit that outlines the importance of influenza vaccination for HCP, provides strategies for increasing influenza vaccination coverage among HCP, and describes tools a facility may use for monitoring influenza vaccination coverage among their HCP throughout an influenza season.
Considering Whether To Implement a Mandate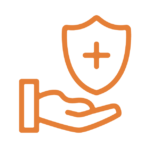 Who Are the Adults Not Vaccinated By COVID: Household Pulse Survey Shows Many Don't Trust COVID Vaccine, Worry About Side Effects
Article from Census data about who has not received COVID-19 vaccine and why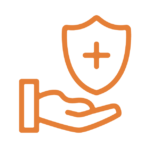 When Are Vaccine Mandates Appropriate?
Review of legal frameworks for mandates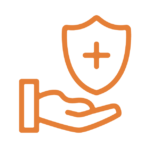 Resisting Health Mandates: A Case of Groupthink?
APA Journal Articles Spotlight
Highlights groupthink and how it interacts with vaccine decision making
Resources to Implement a Mandate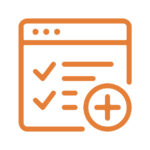 Mandatory Vaccine Policy
Society for Human Resources Management
Sample mandatory COVID-19 vaccination policy for employees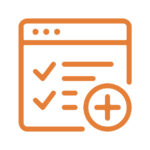 Template for staff with vaccine exemptions
AMDA – The Society for Post-Acute and Long-Term Care Medicine
Template for staff requesting either medical or religious vaccination exemptions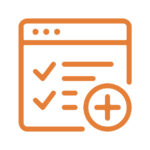 Nursing Home Request for Medical Exemption from COVID-19 Vaccination
AMDA – The Society for Post-Acute and Long-Term Care Medicine
Request form for staff wishing to receive exemptions to vaccination requirements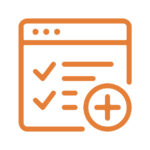 Influenza Consent Form
Request form for staff wishing to receive exemptions to vaccination requirements